Family Tour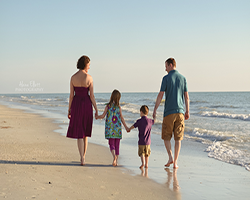 Whether its a family reunion or vacations, our endeavor is to provide unforgettable experience for the entire family. From off-the-beat-path and edgy to mainstream and easy-paced. Itinerary choices are varied, with child-friendly activities while keeping family fun a priority.
Sun, sea, sand – beaches are a natural holiday destination for many families where everybody, big and small, can have fun. Lonely Planet's "Travel With Children" book lists what it believes are the world's most child-friendly beaches.
Some expamples of Sun, Sea & Sand:
Costa Del Sud, Sardinia , ITALY

Although you have to drive to the beaches, the water is clean, the sand is white and there aren't too many people: Sardinian beaches are far better than many on the Italian mainland.

Cottesloe, AUSTRALIA

Just north of Fremantle and west of Perth in Western Australia, Cottesloe has a beautifully safe beach for kids to swim or snorkel at, and the weather always seems to be perfect.

Durban, SOUTH AFRICA

Washed by the warm Indian Ocean, Durban's city beaches have plenty of free children's swimming pools and lots of family entertainment such as Sea World and Ushaka Marine World.

Karon beach, THAILAND

Family-friendly Karon, with its Flintstone-themed fun park, is a great base for exploring Phuket's beaches and reserves, including Phuket Gibbon Rehabilitation Center.

Kauai ,, Hawaii , Usa

Home to plenty of beaches where children can snorkel in very shallow waters and an excellent Children's Discovery Museum.

Aitutaki , Cook Islands

Soft sand beaches edge a turquoise lagoon filled with tropical fish. Kayaking, snorkeling and boat cruises are also part of the picture.

Noosa , AUSTRALIA

Recommended by lots of parents at Lonely Planet's head office as a wonderful place to take the kids. Great beaches, beautiful natural environment (Noosa National Park) and very child-friendly.

Tavira , PORTUGAL

At the eastern end of the Portuguese south coast, this quiet town has a magnificent untamed beach that goes on for miles. And, best of all, you take a boat to get to the beach.

Sayulita , MEXICO

A safe, laid-back beach town full of hip North American and European families where you and the kids get "back to basics." Every evening both local and gringo kids congregate in the town square to eat ice cream and play games.

Sanur , Bali ,Indonesia

A quiet little town close to the "happening" area of Bali with a great little collection of warungs (outdoor restaurants) lining the beach at both ends; full of friendly local people.