Foreign Exchange
A one stop shop for all travel related services, Golden Wings caters to the full fledged money changing needs of its clients. Its Forex Division engages in the buying and selling of foreign currencies, traveler's cheques, currency cards for Business and Leisure trips.
A team of highly experienced professionals, guide you on choice of currencies and offers them at most competitive rates. The services are available at your door steps upon demand as per the guidelines of The Reserve Bank of India.
Forex Cards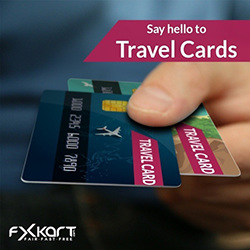 When you travel abroad, leave your worries behind with Currency cards a pre-paid traveler's card designed to give you a secure and hassle-free travel experience. No more chasing money changers or paying transaction charges for shopping abroad. The currency card is ideal for travelers since it can be blocked if stolen and reloaded, while you are still abroad! In fact, it is the perfect answer to all your foreign exchange needs. The forex cards are accepted at all Visa Merchant outlets worldwide. Can be used to withdraw cash at all VISA ATMs worldwide.